So, we're in the 21st Century and all that old-fashioned rules about having sex and the future of a relationship are long ago forgotten; even though there's a vague tendency around the "three dates rule", the truth is that society these days is so diversified that establishing a real patron is actually really hard.
We believe that every couple is different and that chemistry and values are the ones that must lead the process which will be different for everyone. Having said this, there're a few tricks that will guarantee you'll feel ok when having your first sexual encounter; keep these in mind and you'll have the night of your life.
Science Recommends Delaying Pleasure
We've said that time depends on people, nevertheless, science recommends to wait until you get along and like each other for different reasons such as personality and not only sexual attraction. This is because if you base your relationship only on physical attraction, this can lead to associate both intense happiness and then with intense boring (from not having orgasms) but of course, if you want only a one night stand or are friends with your date for a long time, this not necessarily applies.
But The Real Moment Is When You Feel It
Taking aside the hormones and physical feelings, there's a moment when you know you want to be sexually involved with the other person because they not only excite you but also give you confidence and make you want to take that step. It doesn't matter if this moment is in the first date or three months later, when you both want and hit that "click", the time is perfect.
Make Sure You've Settled The Rules
Talking about your likes and dislikes and, especially, talking about safe sex is essential to take that first step. Just imagine you're a shy girl or boy and enter the room just to find out your new partner loves mirrors and exposing positions or bondage game… It will definitely be scary, so it's better you both make sure to have a goal in common without compromising each other, then take the first step! Besides, you'll have some hints on how to proceed with that person 😉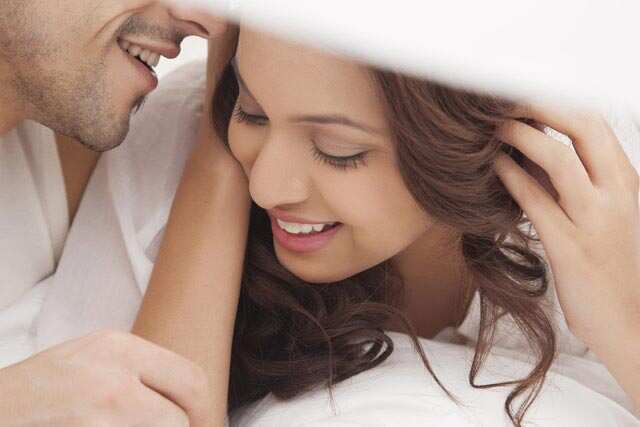 Be Sure To Do It For The Right Reasons
If you feel it, you both want it, you feel comfortable and safe then go ahead! Just remember that the reason to have sex with a new partner is always that you want and not things like "they'll think I'm slow or prude", or "they'll get bored if I take my time", or "they just couldn't stop advancing, so I gave up" are NEVER the right reasons for doing it.